This is the first year that Ice Castles will be located in New Brighton–previously, they have been on display in Stillwater. With the opening day right around the corner (1/17/2020), here are six things we know about the attraction.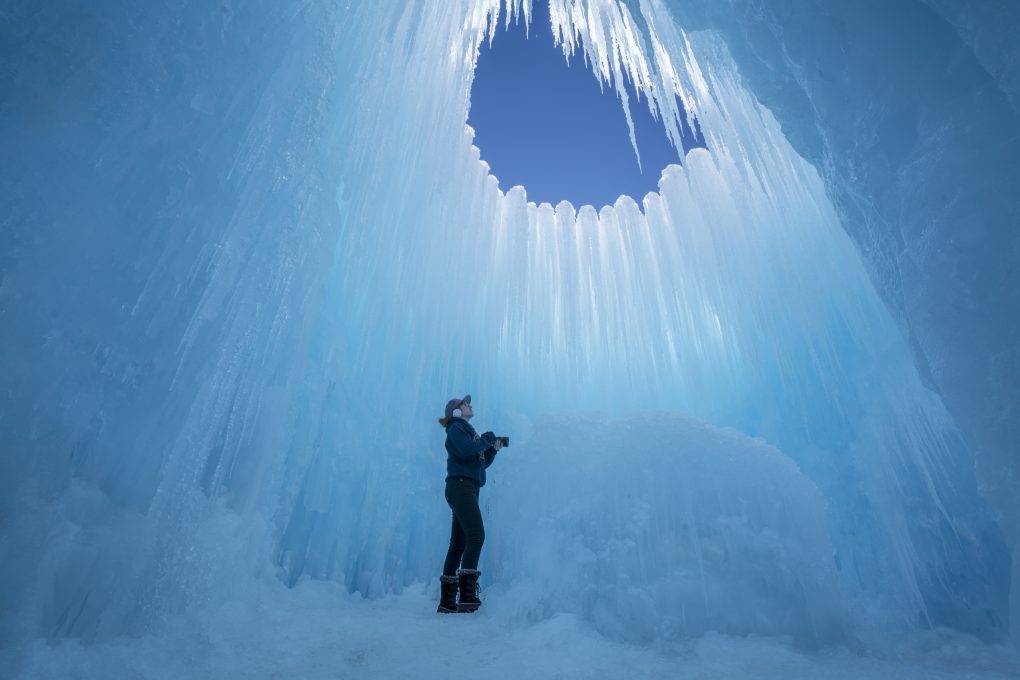 Image courtesy of icecastles.com
1. The castles are built by hand 
The castles take a team of 20-40 ice artisans around two months to complete. We first visited the site back in early December, when the sculptures were about waist height. To reach their current size, artisans have been harvesting 5,000 to 12,000 icicles every day and sculpting them into the formations, then soaking them in water to solidify the structures.   
2. They are MASSIVE
Each castle is approximately one acre in size, and weighs 25 million pounds! 

Image courtesy of icecastles.com
3. They light up
You can expect to see lots of colors when you visit the castles at night. LEDs are frozen inside the ice during the growing process and twinkle along to music for visitors.  
4. They are integrated into the natural environment
All the Ice Castle locations are next to natural water sources so that the melting ice returns to the environment safely in the springtime.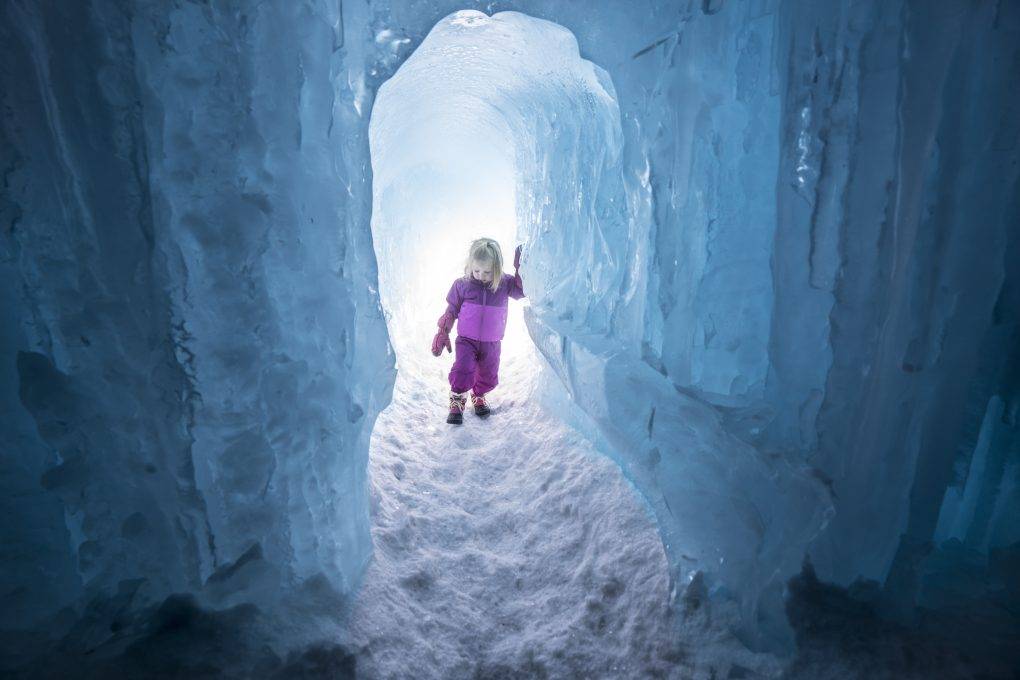 Image courtesy of icecastles.com
5. You can thank Brent Christensen's daughter for these amazing sculptures 
Ice Castles founder Brent Christensen built his first ice cave in his front yard for his daughter. The project turned into a sensation, and he now oversees locations in six locations across North America. 
 6. Expect a video on the castles from us very soon!
Stay tuned, and check our New Brighton page for updates.
Source: icecastles.com