Okay, there have been a lot of changes at CTV. The budget has changed, leadership has changed, the organization has been restructured, and now we have a new mission. There is a lot going on at CTV, and we are excited you are here for the ride.
The North Suburban Cable Commission adopted CTV's new mission on October 25th at the NSAC meeting. Now that it is in place, we are inviting our community members and volunteers along to help move forward in this new direction.
Let's take a deeper dive into the mission itself. We'll break down the language to understand how this will impact our volunteers.
We Produce Community Focused

Digital Media for the Purpose

of Education and Engaging our Citizens.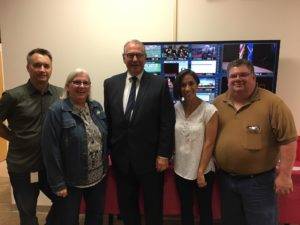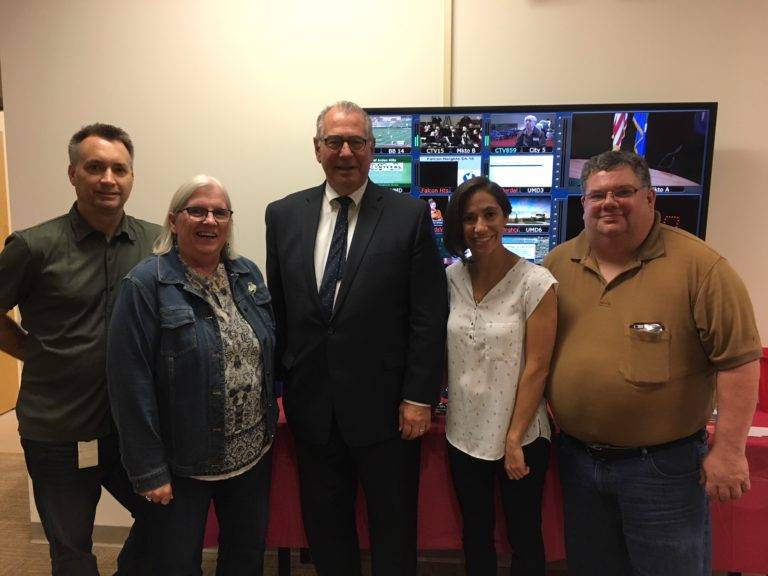 We Produce
"We produce" means CTV is taking ownership of the programs being produced in the facility. CTV is moving away from the traditional public access model.
The traditional public access model allowed for any community member to come into the facility, take courses, and create any kind of programming they wanted within the nonrestrictive policies.
Don't get me wrong, WE LOVE FREEDOM OF SPEECH! We also love CREATIVE PEOPLE MAKING CREATIVE PROGRAMMING! But, unfortunately due to drastic cuts in our funding, we had to make difficult decisions.
Since the technology to create video content is so much more advanced than 30 years ago, we believe the need for the community itself was not in the actual equipment usage, but rather in creating quality local programming. By eliminating public access, we will have more tools to create programming for our communities.
"Great, but what about my show? Can I still make it?"
With CTV taking ownership of the programs, we can decide to continue your show. Many of the current volunteer shows are perfectly aligned with our mission. We will continue to work on those programs. For future program, we are asking volunteers to pitch proposals to us, just like a Hollywood studio would! So keep those pitches coming, so we can keep making great programming.
Community Focused
"Community Focused" means we are producing content related to hyperlocal events and relative content pertaining to our 9 cities: Arden Hills, Falcon Heights, Lauderdale, Little Canada, Mounds View, New Brighton, North Oaks, Roseville, St. Anthony Minnesota.
Content you will see from us will be coverage of our city parades, state of the city addresses, public service announcements for fire or police departments, magazine shows like North Suburban Beat, concerts, sports games, LIVE studio shows enriching our community, as well as paid-for productions.
Things that we covered in the past that is outside of our 9 cities, will not be covered now unless it is a paid-for production. For inquiries about our video production services, check out our services page.
Digital Media
"Digital Media" is a beautiful blend of technology and content that is created or digitized on a computer. Prior to the internet (can we even think back that far?), information was delivered to audiences via print, then radio, then television. With the rise of computers and technology, the power to distribute content is accessible to almost everyone.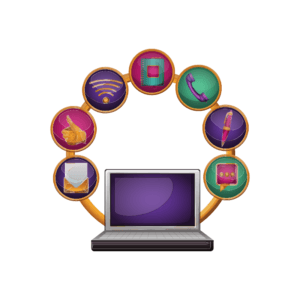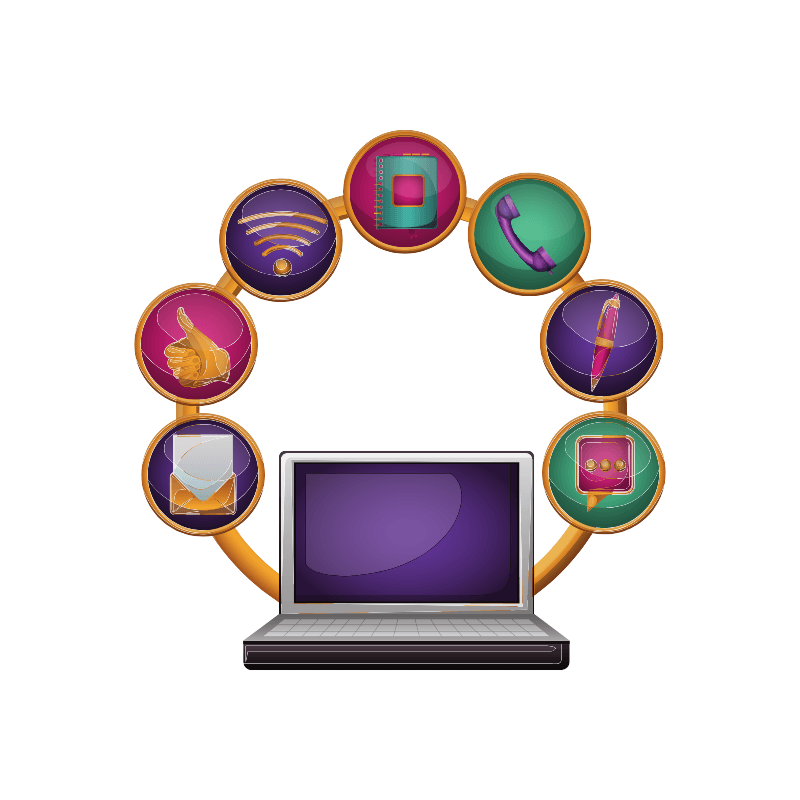 Although we have a responsibility to deliver content via cable to our residents, we understand the trends of technology and are moving in the digital direction.
Whenever available, we will be creating content on high definition equipment and moving our volunteers in that direction as well. This will include our production truck usage.
For the Purpose of Education and Engaging
"for the Purpose of Educating and Engaging" helps define the type of content that is important to our community members. We want to deliver content that will be consumed, watched, and shared by people. In order to do that, we need to inform and teach people about things going on in their community.
For example, we provid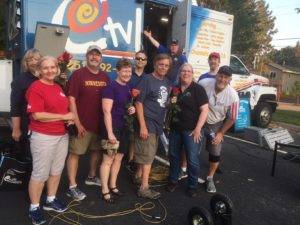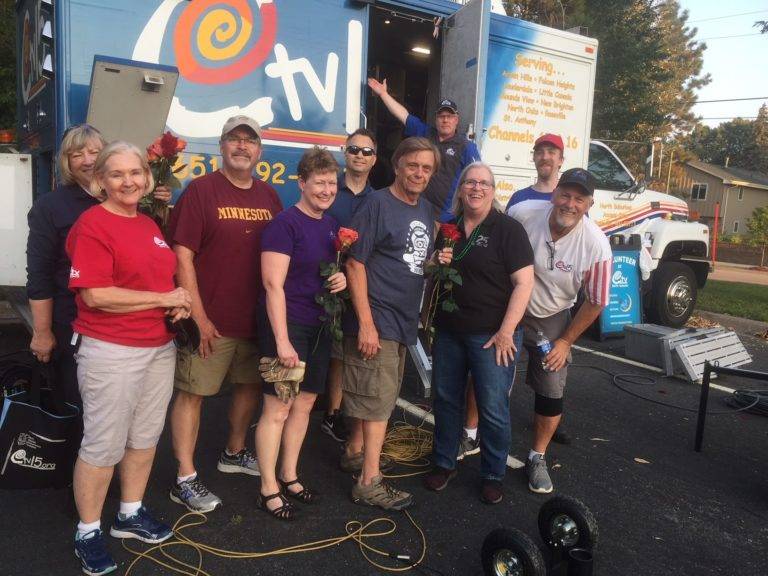 e a platform for candidates running for office to appeal to their voters and talk about their platforms during our Speak Out series. This type of education and engaging aligns with our mission.
Another example would be municipal meeting coverage of your government meetings. CTV covers many of our 9 cities meetings. If your city is interested in our video services related to municipal coverage, check out our service page.
We also offer coverage of local sports, and community events that wouldn't be covered by network news station. We are your hyper-local source for community information.
Our Citizens
"Our Citizens" means we are here for the citizens located in our nine cities. We need to hear from you the content that educate and engages you. We need you to share our content with your friends, so we can help all of our community be informed about local happenings. Let's start here, SHARE THIS ARTICLE with your friends, council members, coworkers! Let people know the awesome changes happening at CTV, and we look forward to experiencing those changes with you.