Sponsor a Signature Program
---
We identify important community content to bring media attention to, and partner with local businesses, grants, and agencies to fund those video projects. Sponsor our Signature Events to put your business in front of just the right audience. Here is a sampling of the Signature Events we offer.
"Focus on Food"
---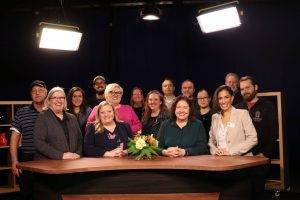 Dig into "Focus on Food," a television show celebrating the creative cuisine that foodies love in the North Suburbs. For this annual LIVE program, we invite 10-20 local restaurants to showcase their culinary greatness to a hungry and enthusiastic crowd. Featured eateries include everything from legendary dives and casual hangouts to ethnic restaurants and fine dining establishments.
The restaurants each purchase their televised segments; and their owners, managers and chefs are right there in the audience. You can meet them personally and pitch the products or services that your company offers to restaurants like theirs. It's a recipe for your business' success, and your chance to get in on the hot action!
For more information about Focus on Food sponsorship levels, contact us in the form below.
"Points of Light"
---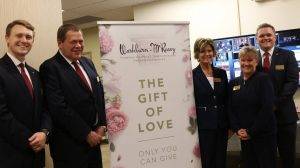 Rejoice, because the North Suburbs are very active faith communities. To help our local churches, missions and other faith-based groups spread their word, we produce a LIVE television show every year called "Points of Light."
If worship organizations are potential customers or partners for your company, "Points of Light" is a show you don't want to miss. 20-25 faith groups will attend the live production, and each brings more than 60 people to the event. That's up to 1,500 influential touch points for your brand, who are all very approachable while mingling and enjoying food & refreshments. So, join us for a marketing opportunity that's heaven-sent.
For more information about Points of Light sponsorship levels, contact us in the form below.
"Show Us Your Nonprofit"
---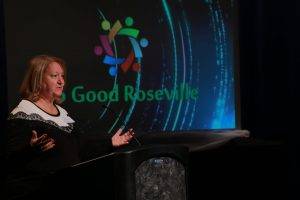 "Show Us Your Nonprofit" is one of the North Suburbs' most popular and highest-watched LIVE televised programs. It airs on cable to NineNorth's 106,000+ viewers – plus it reaches morethan 4,000 people via social media and our website.
The show has a waiting list of nonprofits who want to participate. We set the cap at 25 organizations who use "Show Us Your Nonprofit" to educate members of the community about their missions and inspire them to donate, volunteer and get involved. As a Gold or Silver sponsor, your company will be doing its part too as we strive to make the Twin Cities a shining example of generosity and good deeds.
For more information about Show Us Your Nonprofit sponsorship levels, contact us in the form below.
Parades
---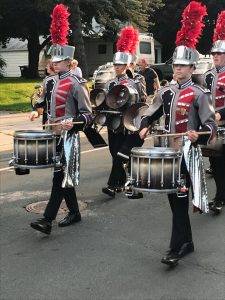 Everyone loves a parade, which is why we capture dramatic, exciting video of parades and festivals in the areas we serve. The communities include Arden Hills, Falcon Heights,Lauderdale, Little Canada, Mounds View, New Brighton, North Oaks, Roseville and Saint Anthony.
If you're a business operating in the North Suburbs, it will interest you to know that our parade coverage is our most-watched content. In fact, it DOUBLES the typical viewership of other programming! This makes sponsoring these family-friendly events a great opportunity for your brand to receive high visibility. We play our parade coverage regularly throughout the entire summer, to extend the promotional punch you'll get. So this year, strike up the band and promote your company on the parade route!
For more information about Parades sponsorship levels, contact us in the form below. These opportunities are very popular and sell out quickly.