The past few months working at CTV North Suburbs as a production assistant has been such a great experience. I have met a lot of great people and gone to many new places from around the surrounding nine cities of Arden Hills, Roseville, St. Anthony, North Oaks, Mounds View, New Brighton, Lauderdale, Little Canada, and Falcon Heights. It was a summer full of new experiences that really built my skill set! Here is a look at what I got to do: 

Graduation Season
In early June,  CTV covered multiple high school graduation ceremonies. I was lucky enough to come along to cover the Mounds View High School graduation ceremony at Roy Wilkins Auditorium. I had never been to a large graduation ceremony before that required so much equipment and staff to cover. For this event, my job was to run the graphics which means I was the person who put the text and logos on the recording. It was my first time doing this, so I was a little nervous. Thankfully, I am surrounded by great coworkers who explained the program very thoroughly to me.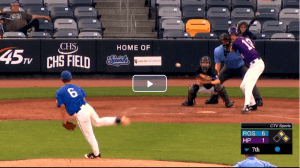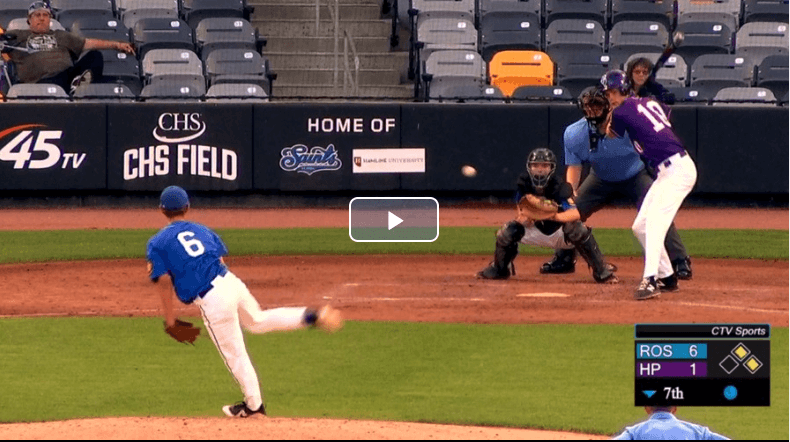 Live Sports
I got to cover live sports for the first time when CTV covered the legion baseball tournament in July. The tournament was held at CHS field in St. Paul which was another new place for me. I think there were two games that night, and CTV was there to cover both of them. I was on graphics for both of the games, and these graphics were a bit more complicated than the graphics at the graduation ceremony. For baseball graphics, there's something you need to change on the screen after every pitch such as balls and strikes, runs, and outs. It was a lot more fast-paced than the graduation ceremony, but I actually found myself really liking the fast-moving environment. Doing this definitely helped me become a more adaptable and quick-thinking worker.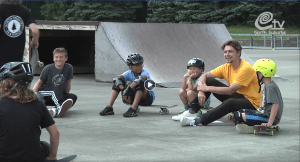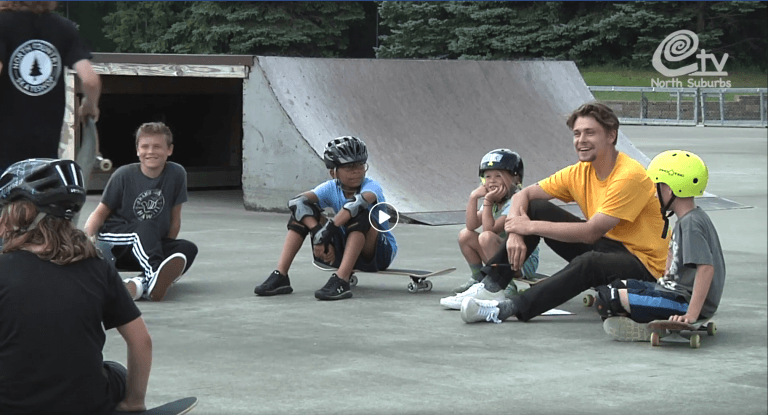 Community Recreation
My favorite shoot this summer was when my coworker Sam and I covered the Roseville Oval. The first part of the video was about the youth skateboarding class that takes place outside at the skatepark. It was fun to see so many skaters building confidence and making friends during the class. We also got to interview the instructor Eli Ronan who talked about how teaching kids to skate has positively impacted the Roseville community. Sam and I then headed inside into the indoor ice area where pick-up hockey is played almost every day. The game we covered was a 60 and up game. It was so great to see that they are still able to hop on the ice and have fun with their friends.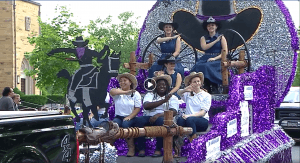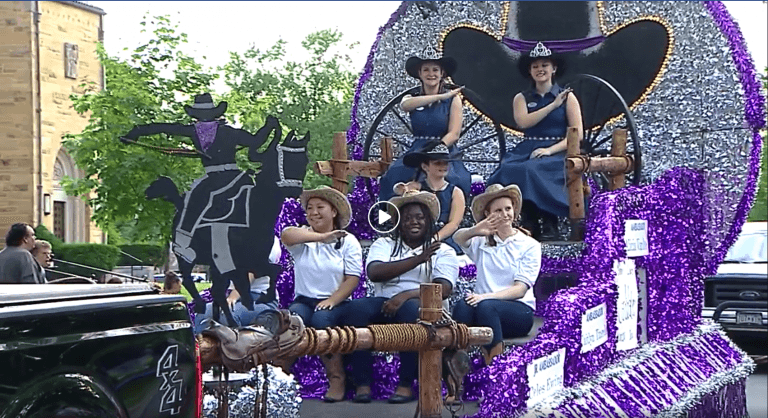 Parades
In August, I helped cover the Little Canada and Mounds View parades. I did not expect these parades to be even more fast-paced than the baseball games, but the people in the parades walk down the streets quickly! I learned to be even more adaptable covering these parades because sometimes people get out of the original order, and it's my job to quickly switch the graphic on the screen. It was important to be observant while covering parades, because like I said, groups get out of order, and it's my job to figure out which graphics go with which groups. I liked covering parades, because I loved seeing how excited people were to see it. There were some people in the parades who had been there for years, which made the experience really special for the community. I hope that the more time I spend working at CTV, I can share that sense of community.