A platform that connects
local governments to their residents.
Provide residents with instant access to city meetings with Cassandar. Engineered by NineNorth, this software was designed with you in mind—stream your meetings live, post past meetings and engage with community members, all in one spot.
Incorporate informational packets for residents to follow along
Chapterize videos for easy searching
Hear directly from residents with the live comment feature
Stay aligned with your community and promote civic participation, even during social distancing with Cassandar–our online hub for live streaming your meetings, posting your past meetings and interacting with your residents in real time.
Features:
LIVE web-streaming
Video on Demand storage
Chapter feature for navigation
PDF integration to upload packet materials
LIVE public comment function for increased public participation
What Our Clients are Saying


Since 2014, Roseville has contracted with NineNorth to provide staff to produce all the City Council and City Commission meetings. This relationship has proven to be beneficial since Roseville no longer needs to worry about hiring, scheduling, and managing several part-time producers.
– Patrick Trudgeon, City Manager


NineNorth provides an invaluable service to our residents and local community. For those who are unable to attend meetings or events, they can keep up-to-date and stay engaged with what is happening in their area.
– Emily Dunsworth, City Council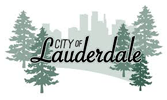 NineNorth's dedicated staff make viewership of the City's meetings and special events possible. This is integral to our strategy to be as transparent and welcoming as possible.
– Heather Butkowski, City Administrator